MARTELL REALTY
CALL: 269-273-6810
Martell Realty
We are your premier real estate experts in Three Rivers, MI. We're here to provide you with all the resources and information you need to buy or sell real estate. We work with buyers and sellers in Three Rivers, Portage, Kalamazoo, Schoolcraft, Vicksburg and and surrounding areas and we have had extensive training in the latest real estate marketing strategies. We're confident that we can offer you knowledge and tools most other agents can't.
We look forward to assisting in all of your real estate needs!
Meet Our Agents!
My goal is to help home buyers & sellers achieve their Real Estate dreams and goals. Whether it's purchasing or selling your very first home, moving up, or investing, my real estate team is ready to assist you! Some of my specialties include; first time home buyers, military relocation, foreclosures & effective marketing/advertising of listings. I have had the pleasure of helping hundreds of buyers & sellers over the past 12 years! I look forward to helping YOU reach the next level of your real estate goals!
Rob Martell is a certified VA specialist whose strategy is ensuring that his clients have an enjoyable and memorable home buying experience. He has become very well known for helping Active duty and Veterans in Michigan and California. Veterans looking to buy a home locally or relocating to another state can rely on Rob's VA expertise. He has been in the position that VA buyers are in, so when it comes to computing Military pay, taxable and non-taxable, Rob's the one to call. With Rob's 22-year military background and 25 years as a Real Estate Broker he has never been afraid to think outside of the box, and he loves to take on a challenge and do things differently than everyone else in his field.
Buying a home is the biggest financial transaction that most people ever make. When it goes well it can be a fun and even a joyful occasion. It gives me a big smile when I help you find the home of your dreams and help you negotiate all the potential pitfalls in the transaction to a successful conclusion and my purpose is for you to be so outrageously happy with the help I give you that you would gladly introduce me to people you really care about after the sale and even before I help you sell your home or buy a home. Martell Realty Inc. is a local real estate firm that takes great pride in giving our clients fabulous personal service. I am having a blast helping people buy and sell homes in the greater Kalamazoo and Three Rivers areas — I help everyone from first time buyers to those buying their next dreamhouse, to empty-nesters who are downscaling. Closing day is so much fun for everybody. Let me help you enjoy yours. Call, text or email me for the best help with all your real estate needs.
Born and raised in Southwest Michigan gave me an anchor of a hometown, and the opportunity to enjoy the many waterways available to Michiganders. For that reason, after my tour in the US Army, I returned to Michigan. The opportunity to join the Martell Realty Team has fulfilled a life long dream of helping families find the perfect place to call home. I am your waterfront specialist, and looking forward to helping make your dreams come true.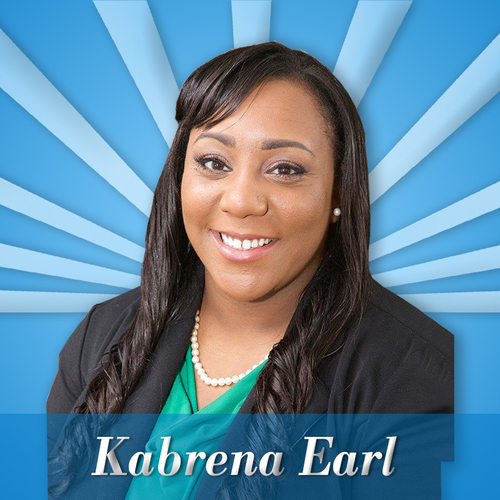 Kabrena comes from a family who willingly enjoys serving not only their community, but their country as well. After serving 5 years in the United States Marine Corps, Kabrena, then enlisted into the Army National Guard, as a mother, working a full time job, and all the while obtaining her college degree! Inspired by the great team at Martell Realty, Kabrena chose to leave behind cooperate America as a Senior Service Representative at one of the nations largest healthcare production and distribution companies. Now perusing her purpose and once again serving her community. No stranger to hard work, Kabrena's personal goal is to make your real estate dreams a reality, with determination, perseverance, her assiduous attitude.
Thank you for taking time to read my bio. As a resident of Three Rivers and having a passion for customer service and taking the time to listen and help people that is what lead me into a career of real estate. To give a little background of myself I grew up in a quaint farming community in Northwest Indiana. I moved to Michigan in the summer of 2001 with my husband Casimir and worked part time while raising our two children.
I am zoned in on making my clients top priority. Being a trustworthy individual I really listen to you and your wishes. I understand the process can often be challenging and complicated. My focus is on taking the pressure off of you so you can make clear and concise decisions throughout the process. Ultimately, a "successful sale" is the main goal leaving you happy and in the house of your dreams.
Nikki Hess, a Realtor in Southwest Michigan and surrounding areas with Martell Realty working out of downtown Three Rivers MI. A current owner of a small successful cleaning business, Nikki specializes in the sale of new and existing homes. Leveraging her experience as a small business owner, she is well known for outstanding client service, consistent communication, high tech market techniques, personal touches and always has her clients best interest at heart. She is honest, hardworking and has built lasting relationships with her clients. She has been a lifetime resident of Michigan where she raised her three wonderful daughters. She enjoys the people, seasons, cultures and the many activities available to the community. In her spare time she loves spending time with her family and friends, being outside, cooking and baking. She also enjoys music and Notre Dame football. Nikki was raised with a dad and three bothers who have a passion for Notre Dame football, which she has also. As an agent she understands that buying or selling a home is the biggest decision in a clients life and she views representation and guidance throughout the process a privilege. Her passion, client dedication and love for helping others are what motivates her most. Whether you're interested in listing or purchasing residential, commercial property please contact Nikki.